Last week I decided to take part in a fun little Photo Contest called
I heart faces
. Last weeks category was "Hats"....I decided to play along with the main purpose of meeting new people, building friendships and to continue to be inspired by all of the amazing talent out there. I was so surprised to be
Angie's
favorite pick (Co-Founder of this wonderful little site). How Exciting!!! This Week the theme was laughter and the judge was the one, the only Ree Drummond...yes you heard right the famous
Pioneer Woman
. What an honor to have her select my picture as first place!!! Ironically...
Kirstynn
the girl featured in the middle of the picture is the one who told me about Ree over a year ago. She is a huge fan and then turned me into a huge fan. With all that being said I knew that this was the perfect picture to enter. Although it's not the most flattering picture it definitely shows the true side splitting laughter being shared between great friends. So Thanks Kirstynn for introducing me to the Pioneer Woman....it really made this win an honor and thanks to Kirstynn and Katie for the awesome times that we shared in Chicago...it was a trip that I'll never forget...I'll always be able to look back at it and laugh.
First Place....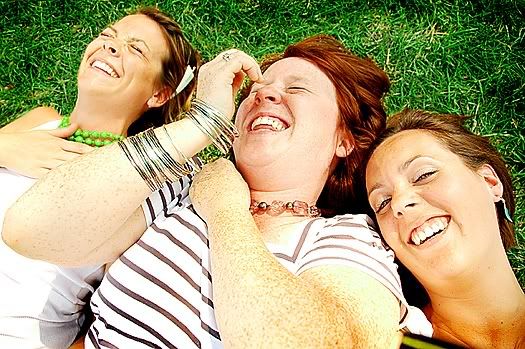 Angie's favorite pick...