Well the first day of school went off without a hitch. I thought the second day went off without a hitch too because she had so many wonderful things to talk about when I picked her up, however I've just learned otherwise. My sweet little girl just came up to me and whispered a secret in my ear...she said "Mommy I cried at my desk today because I missed you so much!" Oh how my heart aches right now!
I love her foot in this shot....it's like you can sense her nervousness...even though she's smiling to cover it up.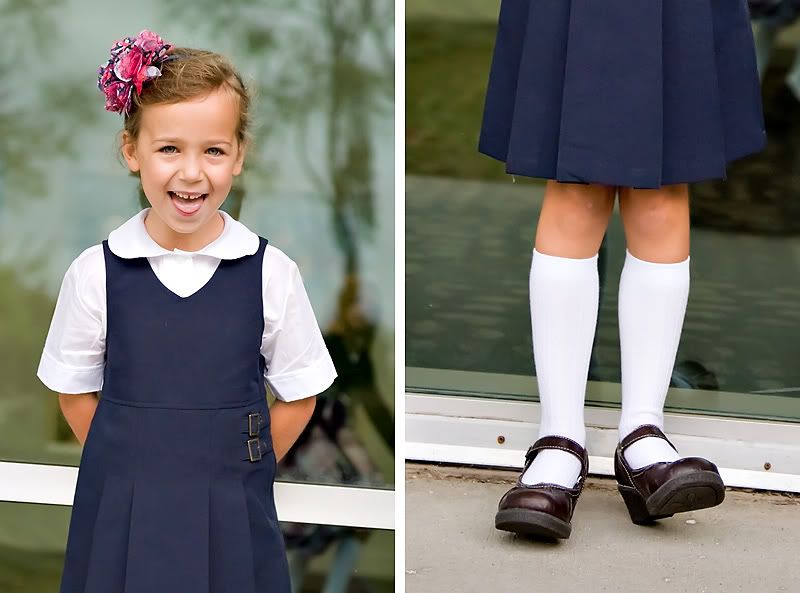 This is Ella with one of her best buddies who just so happens to be in her class too.